Introducing the amazing collaboration between talents RICK HOLMSTROM, JOHN "JUKE" LOGAN & STEPHEN HODGES that can best be described as 'neo-roots/blues'. Holmstrom is the master guitarist and singer who previously played with William Clarke, Billy Boy Arnold, Johnny Dyer, and Rod Piazza's Mighty Flyers. Logan has played harmonica for Ry Cooder, Leon Russell, Albert Collins, and countless others, and his harp has graced the soundtracks of many movies (Crossroads, La Bamba, Midnight Run) and TV shows (Rosanne and Home Improvement). Percussionist Hodges has played with artists like Tom Waits, Charlie Musselwhite, James Harman, and John Hammond.

---

THE CHILL IS ON
John 'Juke' Logan's latest release is actually a RE-RELEASE that's been Re-Mixed, Re-Mastered and Re-Issued here on Mocombo, featuring guest artists like David Hidalgo and Conrad Lozano of Los Lobos...also includes bonus tracks!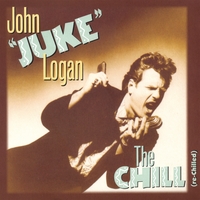 It's John 'Juke' Logan's release,The TRUTH Will Rock You,-- this Blues Harp legend's third solo record mixes traditional elements with Austin, Texas twang, and an LA sensibility that makes for a rockin' and thought provoking release.
Feel this rhythm. John 'Juke' Logan's latest album, Juke Rhythm, features fourteen, new, characteristically provocative Logan originals. Look for guest performances by some of Juke's well-known & talented friends.

John 'Juke' Logan & Doug McLeod


Prolific Blues songwriter, Doug MacLeod joins the Mocombo team in this Live, foot-stompin' contemporary collaboration with Juke in the stellar release, 'Live' As It Gets'. This record showcases their accoustic duo format and is recorded Live at BB King's Blues Club in Los Angeles. Hear what Blues fans and critics have been raving about!
You want a taste of some of what Mocombo music is all about? Try our own "Custom Blues For You--SAMPLER" This terrific release gives shows off the unique, original flavor of the label's artist roster--AND it contains two previously unreleased tracks by John "Juke" Logan , The Delgado Brothers and a visit from guest artist guitar whiz, Rick Holmstrom. Don't let this one pass you by!

Stephanie Riggio
Partner, Stephanie Riggio, an award winning radio DJ and acclaimed singer songwriter, brings a youthful flair to the scene. Her knowledge and love of roots music adds a great balance to Juke's vast Blues and Jazz experience.
Allright, so we've invited a few friends to play along with us...here's a partial list:
David Hidalgo, Conrad Lozano & Victor Bissetti of Los Lobos, Kid Ramos & Richard Innes of The Fabulous Thunderbirds, Gary Primich, The Texacali Horns, Rick Vito, Brenda Burns, Rick "L.A. Holmes" Holmstrom & more...
Sorry, we're not accepting any other artists at this time.